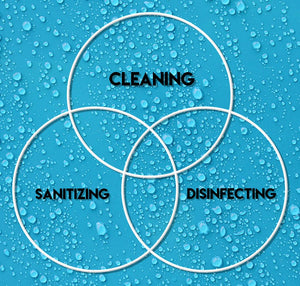 Cleaning & Sanitizing Service - Blankets, Gear, Etc.
Agencies face challenges for the proper cleaning and sanitizing of items following soiling by prisoners. 
The high cost of replacement and proper disposal makes discarding of these re-usable items undesirable.
KCS now provides the specialized solution.
When you order this service online, you'll receive a 20 litre pail by courier to your location.  Follow the included instructions:  Simply bag the soiled items (bag included) and place inside the pail. 
Whatever fits in the pail is acceptable.
Attach the included return shipping label to the pail, and contact the courier for pickup.  The items will be returned to us for proper cleaning, disinfecting and deodorizing.  Once complete, we will box and return the sanitized items to you.
All shipping, cleaning and sanitizing costs are included in one low price.
Acceptable items include:
- Fabric Cell Blankets and Bedding
- Fabric Suicide Prevention Garments
- Restraints
- External Vest Carriers
- Belt Equipment and Pouches (Do not include Use-Of-Force items)
- Fabric EMT Blankets
- Prisoner Safety Helmets
- Leather "Hatch-type" Gloves
- Cruiser Rear Seatbelt Assemblies
- Boots
Available in Canada only.
Questions?  Contact us at 1-888-285-2179