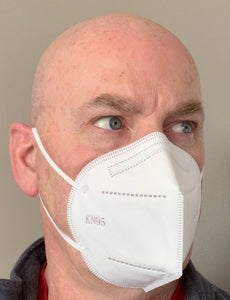 KN-95 Masks - 25 Pack
Soft and comfortable with earloops.
multi-ply protection.  Skin friendly. 
Excellent fit and seal, with nosepiece.  The most comfortable mask you'll wear.
Provides excellent protection from airborne contaminants with N-95 rated efficiency
Pack of 25 masks. 
Are KN95 masks better than regular N95 masks?
The main difference between a KN95 mask and an N95 mask is how they are certified, rather than the masks themselves.  N95 and KN95 masks have virtually the same protective properties.
It's important to keep in mind that both offer excellent protection from airborne contaminants.  Both KN95 and N95 masks are made from multiple layers of synthetic materials (such as polypropylene) and are designed to filter out 95 percent of particles in the air (0.3-micron particles).  KN95 masks provide much more protection than surgical-type pleated masks or re-usable cloth masks.